John L. Hayo
Tax Accountant + Financial Analyst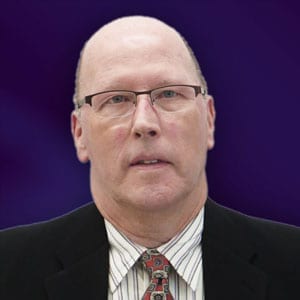 John L. Hayo is a veteran tax accountant and financial analyst with more than 30 years' experience providing comprehensive tax preparation and financial analysis support to individuals, small businesses, and families,
and publicly traded companies.
For more than 20 years, he served as the Accounting Manager, reporting to the Chief Financial Officer of Cognitronics Corporation, where he was handled quarterly reviews, interim and year-end audits. He prepared 10-K annual reports, 10-Q quarterly reports, and other SEC filings. He was responsible for month-end financial closings, supervised accounts payable, accounts receivable, payroll, and sales and use tax preparation, directed inventory accounting including analysis and journal entries of finished goods and cost of products sold, and helped to direct the company's conversion from manual to automated record keeping.
He also served as an Assistant Controller of North American Communications where he assisted with filing requirements related to a collateral loan and maintained general ledger accounts and schedules for year-end audit. As a Financial Analyst for Summagraphics Corporation, he provided special analysis and reporting for the manufacture of computer peripheral products, implemented and maintained an automated budgeting system, and calculated research and development tax credit costs for the company's Controller.
John holds a B.S. in Accounting from Sacred Heart University.
Get Started
Schedule your complimentary call with Deborah or get more information.