Audrey Lansing Burns
University Education Ambassador & Advisor, Loyola Marymount University 2023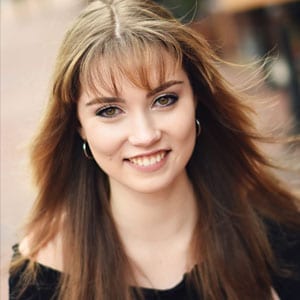 Audrey is the education ambassador and advisor at Literacy to Legacy Mentors. A Sophomore Theatre Arts Major at Loyola Marymount University, Audrey has been a private high school tutor and mentor for the past two years, working with disadvantaged young adults in the Los Angeles area. She relishes in helping young adults thrive through one-on-one tutoring and mentoring. Audrey is also an independent contractor, creating multiple revenue streams to enable her to live the life she's always dreamed about!
An honors graduate of Warde High School in Fairfield, Connecticut, Audrey was recognized by the national President's Education Awards Program for Outstanding Academic Excellence. She also was nominated three times and won a Connecticut Halo Award as part of Fairfield Prep Players acting troupe. Halo Awards or "Halos" are prestigious awards conferred to exceptional high school theatre students across the country.
Growing up in home where education is a top priority, Audrey strongly believes in financial literacy education for all. She will be instrumental in helping direct students to financial literacy education mentoring packages and programs, online and in-person webinars and workshops, and one-day retreats on a variety of personal finance topics. Her goal is to help young adults to achieve financial literacy to prepare them for a more fulfilling and abundant financial future.  
Get Started
Schedule your complimentary call with Deborah or get more information.