My financial literacy company, Literacy to Legacy Mentors™ Reframing Your Financial Future, A Pratt Prosperity Company, was launched on April 28, 2021 in celebration of Financial Literacy Month.
Based on growing interest, I am delighted to announce my expanded "Financial Freedom Education" event series, my "Entrepreneur Spotlight" quarterly event series, and my private mentoring packages.
Beginning in January 2022, I will continue to host complimentary bi-monthly trusts and estates, tax, education and small-to-mid-sized business and personal finance "Financial Freedom Education" events.
My special guests will include members of my strategic partner network who are seasoned trusts and estates attorneys, tax strategists and accountants, education experts, as well as the nation's leading college financial aid advisor, each exemplifying prosperity, financial freedom, and independence!
My newly launched "Entrepreneur Spotlight" events will be hosted quarterly, featuring successful and profitable entrepreneurs whose companies have stood the test of time, and that are fiscally and socially responsible.
Each of my events are hosted via Zoom on Wednesday night from 5:30 – 6:30 p.m. EDST. Registration is required, and upon receipt the event Zoom link will be emailed to you with your confirmation.
In 2022, I will be launching my transformational business and personal finance workshops via Zoom on a variety of topics, as well as unique one-day, in-person "Financial Wellness and Wellth Retreats" in Fairfield County, Connecticut, and Stratton Mountain, Vermont. Details on my workshops and retreats are forthcoming, so please stay tuned!
My company vision and mission: "At Literacy to Legacy Mentors, we educate, inspire, and motivate people to master their financial lives and live prosperously through personal finance education and mentoring."
I look forward to helping you to expand your financial knowledge and to live a more prosperous life!
My very best wishes for a Happy, Healthy, and Prosperous New Year!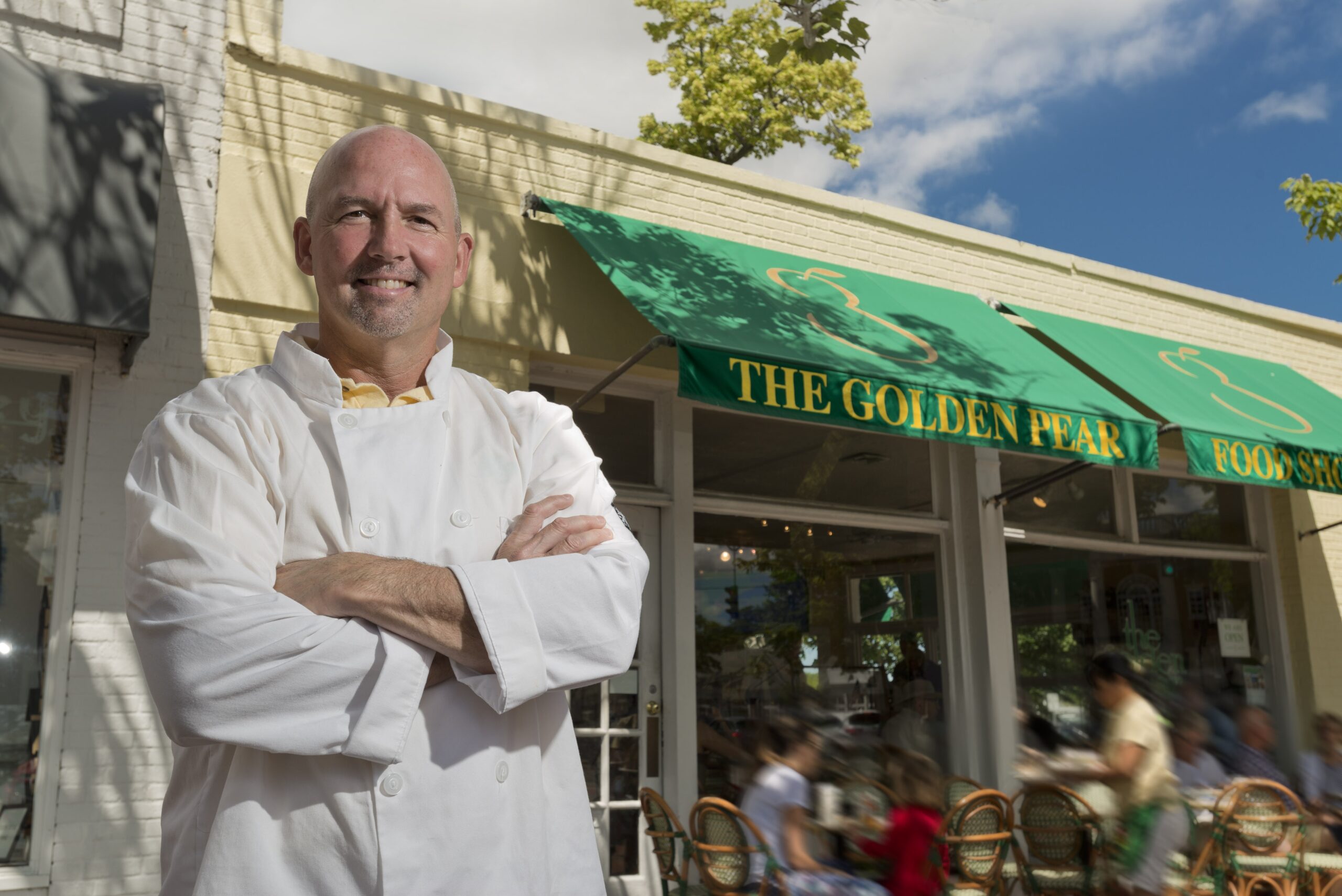 "Entrepreneur Spotlight" Guest CEO Chef, Keith Davis, Golden Pear Cafes, Hamptons
April 13, 2022 @ 5:30 pm
-
6:00 pm
The Golden Pear Cafes and Catering Company, Inc. A 35th Anniversary Celebration!
My "Entrepreneur Spotlight" is part of my "Financial Freedom Education Event Series," featuring interviews with entrepreneurs who have not only built companies that have stood the test of time, but also who have made a difference in their local communities, reinforcing their commitment to fiscal and social responsibility.
My lively, entertaining, and informative Q&A interview on April 13 th at 5:30 p.m. via Zoom will feature The Golden Pear Chef Owner, Keith Davis, who will share the highlights of his 35-years of success!
Keith and his wife, Anne, have been committed to delivering high-quality, farm fresh, locally grown food for more than three decades. Davis has earned a reputation for excellence and attention to detail at every level and according to his long-time patrons, he goes the extra mile to deliver an extraordinary experience and product, and genuinely cares about his customers.
The Golden Pear Cafés and Catering Company, Inc., with retail locations in Southampton, Bridgehampton, and East Hampton www.goldenpear.com is a year-round Hamptons, Long Island favorite, where residents and seasonal patrons gather to enjoy the best healthy gourmet and delicious classic low-carb and low-fat breakfast, lunch, and dinner take-out options. The Golden Pear is a Fred Bollaci Enterprises' Golden Palate Certified™ healthy gourmet destination with menu items carefully crafted to meet the needs of discerning diners as well as diners with special dietary preferences such as Vegetarian, Vegan, and Gluten-Free options.
The Golden Pear is also a recognized and sought-after Hamptons caterer. Davis's private label products including coffee, jams, jellies, dessert loafs and breads, and specialty branded items are available for sale in each of his three retail locations and on www.goldenpear.com online.
In addition to providing excellent healthy gourmet food and products, Davis supports several local non-profits,through donations as well as participation at Hamptons area special events.