On April 28th, Literacy to Legacy Mentors™ Reframing Your Financial Future, A Pratt Prosperity Company, was launched in celebration of Financial Literacy Month. On July 1st, business and personal finance mentoring packages, and financial education series events, classes, workshops and retreats debuted, expanding one-to-one and group opportunities for people interested in mastering their financial lives and living prosperously at any age. We look forward to educating, inspiring and motivating you to expand your financial knowledge and move confidently in the direction of financial freedom and independence!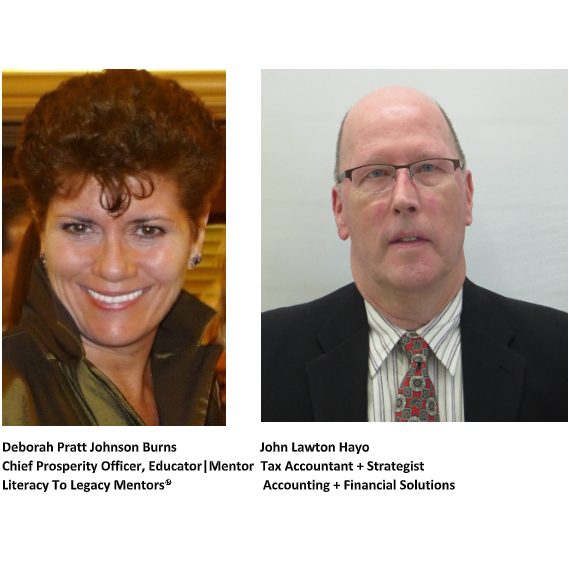 How the New 2022 Tax Laws Will Impact Your Bottom Line
December 1 @ 5:30 pm
-
6:00 pm
How the New 2022 Tax Laws Will Impact Your Bottom Line
John Lawton Hayo, Tax Accountant and Strategist, with 20-years of experience expertly advising individuals and small and medium-sized companies on tax strategies and solutions, will be my Financial Freedom Education Series special guest via Zoom on Wednesday, December 1 st , 5:30-6:00 p.m. EDST.
John will expertly explain each of the new laws, exactly how they will affect your individual taxes, and what measures to take to reduce your taxable income – where possible.